Sept 14 2022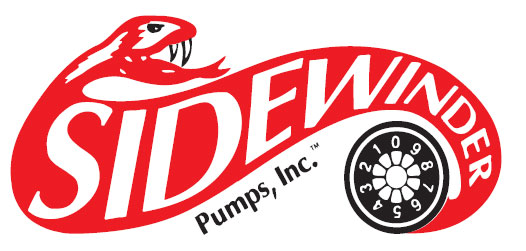 Peterson Instruments is proud to announce that we are now the Canadian Distributor for Sidewinder Chemical Pumps. Product Information Pages will be added soon.
At Peterson Intruments we are very pleaesed to work with another great family oriented business. Being an Alberta family owned operation since 1975, aliging with Sindewinder Pumps provides another great collaboration.
Founded by Albert L. George in 1983, Sidewinder Pumps, Inc. was initially part of the Al George, Inc., family of companies.
Albert George had been active in the oil and gas production market since the early 1960's as a distributor for industrial fluid handling products and specialty pumps. Mr. George and his son David had been working on a more efficient chemical pump design and brought the Sidewinder Pump to market in 1982.
In January 1986, a patent was awarded to Mr. Al George and his son David George for the Sidewinder Pneumatic Metering Pump.
In 2010, sons, David & Paul George, purchased Sidewinder Pumps, Inc. from Mr. & Mrs. George.
Over the years, Sidewinder has continued to evolve, expanding our infrastructure and product line, in order to better serve our customers. To accommodate our further growth, Sidewinder moved into our current facility in January 2015.
Sidewinder Pumps, Inc. has manufactured and placed into service approximately 80,000 chemical injection pumps since 1985.
Sidewinder Pumps, Inc. operates primarily through a distributor/reseller network domestically in the United States and internationally. In the United States there are approximately 11 factory direct distributor/resellers with approximately 35 locations. Internationally, Sidewinder Pumps Inc. has a distributors/resellers in Venezuela, Columbia, Trinidad, Canada, Oman, Australia, Nigeria, Mexico, Argentina, Pakistan, Tunisia, India and Malaysia.
End users include Chevron (United States, Nigeria), ExxonMobil (United States, Nigeria), Apache, NALCO Chemical, Baker Hughes Chemical, Talos Energy, Noble Energy, Columbia Pectrol, PDVSA Venezuela, Columbia Petrobas Petroleum, BP (Trinidad), ONGC India, Occidental of Oman Inc, OMV Tunisia, Conoco Malaysia, Petrobras Malaysia.